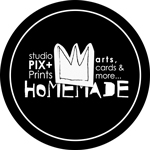 "Abstracte chaos, het doet wat met me. Het raakt me, mijn hart maakt een huppeltje als ik ernaar kijk. De schoonheid van het onvolmaakte, het ongeziene, het onderschatte, het ongewenste, het ongezegde. het verstorende ritme van chaos, een raadsel voor het brein… "
Mijn originele werk is te koop bij digiscrap.shop (Verkoop en verzending alleen binnen Nederland).
---
"Abstract chaos, it does something to me. It touches me, I've butterfly's when I look at it. The beauty of the imperfect, the unseen, the underestimated, the unwanted, the unsaid. the disturbing rhythm of chaos, a mystery to the brain…"
My original work is for sale at Digiscrap.shop. (Sale and shipping only within the Netherlands).