Categoriearchief:
Digitaal | Digital
7 Mei 2021 | May 7, 2021
NIEUW digitaal scrapbook kit | NEW digital scrapbook kit
Ga direct naar de Find your way page kit | Go directly to the Find your way page kit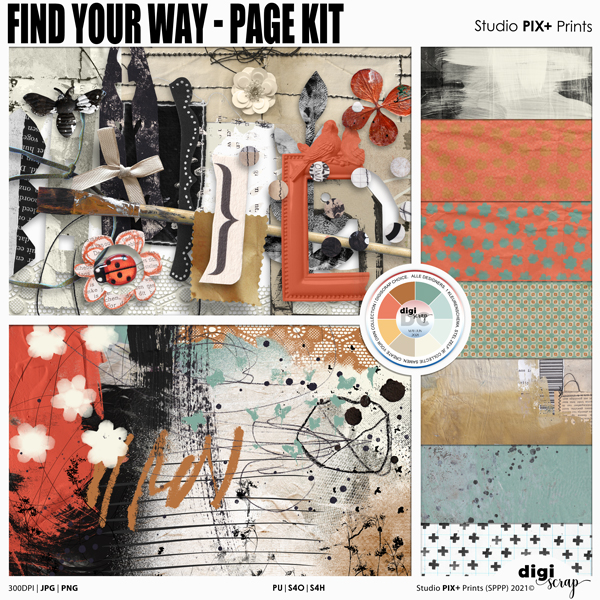 Doodle Birds – CU|PU
Het is voorjaar en bijna Pasen! Daarom heb ik voor deze week leuke kip/vogel doedels met templates. Ik heb ze jaren geleden gemaakt met het idee hier ook hybride projecten mee te doen zoals sleutelhangers en kleine popjes. Maar daar is het eigenlijk nooit van gekomen.
Deze grappige vogels zijn geschikt voor commercieel en persoonlijk gebruik. Alle 6 vogels hebben een voor- en achterkant. Je kunt ze zelf de kleuren meegeven die je het mooiste vindt. De vogels zijn een stuk groter dan het formaat op de preview weergegeven. Dit pakket bevat 6 unieke ontwerpjes van fantasie vogels/kippen met voor- en achterkant in totaal 12 digitale elementjes en 12 templates om zelf je eigen kleuren te bepalen in PNG/PSD/TIF bestandsformaat.
Spring is here and Easter is almost here too! That is why I have nice chicken/bird doodles with templates for this week. I made them years ago with the idea of doing hybrid projects such as key rings and small dolls. But it never really happened.
These funny birds are suitable for commercial and personal use. All 6 birds have a front and a back. You can give them the colors you like best. The birds are a lot bigger than the size shown in the preview. This package contains 6 unique designs of fantasy birds / chickens with front and back a total of 12 digital elements and 12 templates to define your own colors in PNG / PSD / TIF file format.
Ga naar de webshop | Go to the store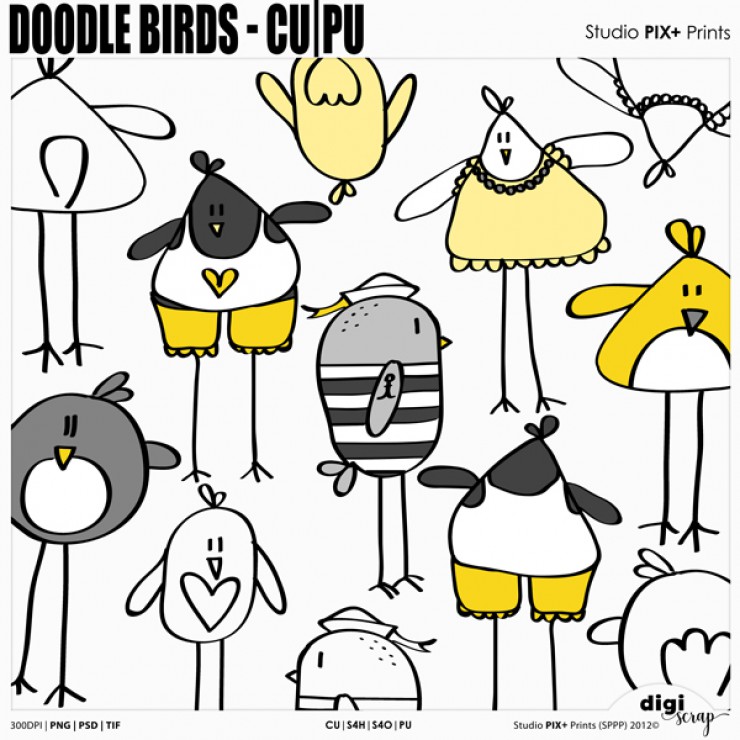 Bits and Pieces – CU|PU
Deze elementjes zijn voornamelijk gemaakt van papier met wat scribbles en heeft het thema huizen. Dit pakket bevat in totaal 37 digitale elementjes in PNG bestandsformaat. Alle bestanden zijn 300 dpi voor een goede afdrukkwaliteit.
These elements are mainly made of paper and some scribbles and have the theme: houses. This package contains a total of 37 digital elements in PNG file format. All files are 300 dpi for good print quality.
Ga naar de webshop | Go to the store