The Indian Summer collection is in the first place suitable for every day! It is full of flowers, has beautiful colors and an Indian touch with arrows and an antler. The wordarts are about Indian summer days. Thats the warm autumn weather between September and half November a kind of mini revival of the summer in which we enjoy the warm after summer days with hazy fields and warm temperatures.
From Tuesday 10/1 in the SPPP shop at Pickleberry in two $2 treat package (elements/brushalikes and papers/clusters) till Monday 10/7 because of DSD and from Friday 10/11 in the SPPP shop at Digiscrap.nl with 20% discount till Monday 10/13.
De Indian Summer collectie is in de eerste plaats geschikt voor allerdaagse scrap layouts! Het zit vol met bloemen, heeft prachtige kleuren en een tikkeltje indianen thema vanwege de pijltjes en het geweitje. De worarts gaan over Indian summer days, dat is een uitdrukking voor warm nazomer weer tussen de maand september en half november waarin we genieten van warme temperaturen en heiige velden.
Vanaf dinsdag 1/10 in de SPPP winkel bij Pickleberrypop in twee $2 traktatie verpakkingen (elements/brushalikes en papers/clusters) tot en met maandag 7/10 en vanaf vrijdag 11/10 in de SPPP winkel bij Digiscrap.nl met 20% korting tot en met maandag 13/10.
Go to the SPPP shop at Pickleberrypop | Ga naar de SPPP shop by Digiscrap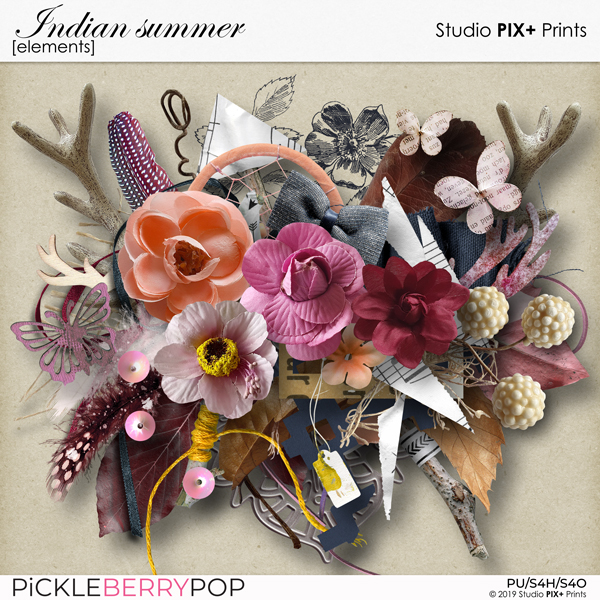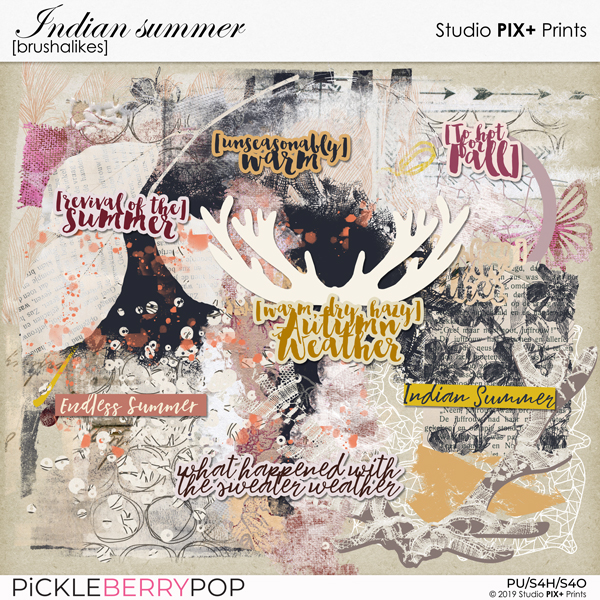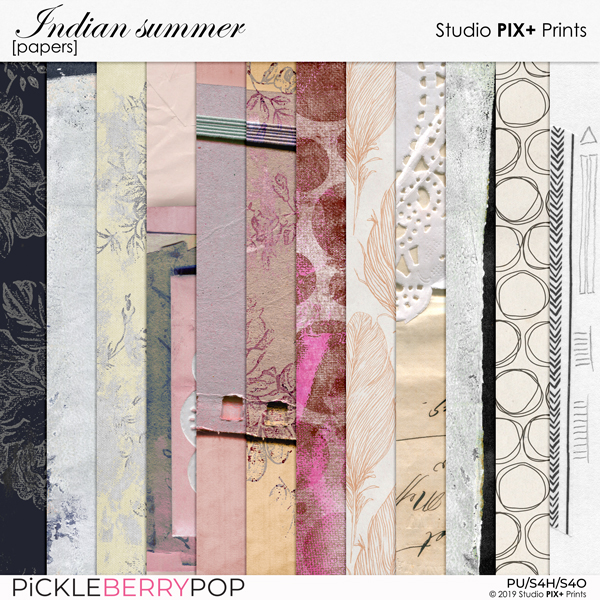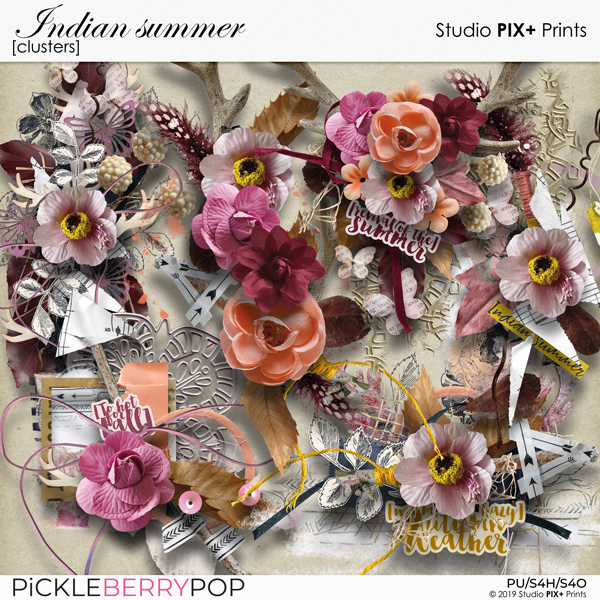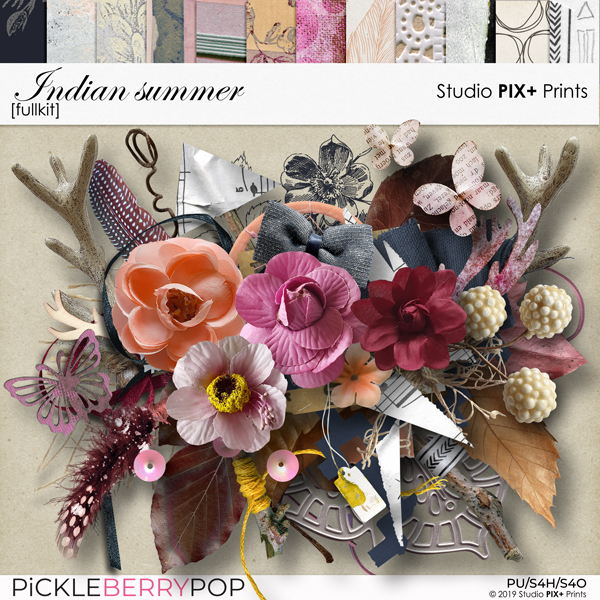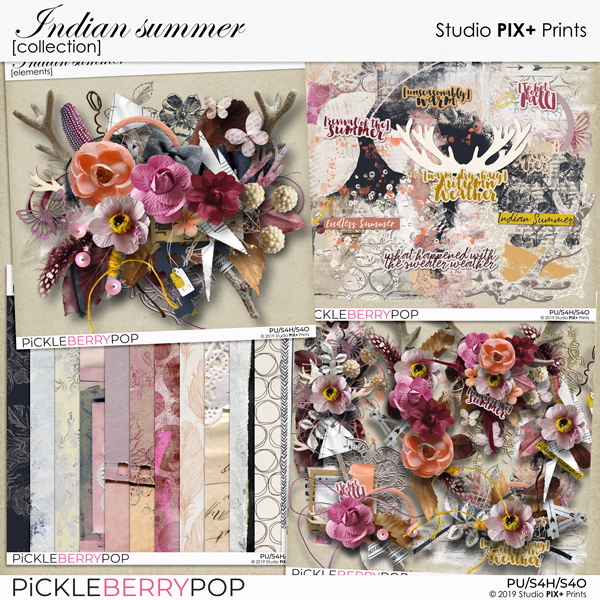 Layouts created with Indian Summer: |Lootjes gemaakt met Indian Summer: