Elke 1e vrijdag van de maand hebben wij bij Digiscrap de Dutch Choice. Verschillende designers brengen een eigen product uit in een zelfde vooraf afgesproken kleurschema. Mijn bijdrage voor deze keer zijn 2 producten waarvan 1 gratis! Kijk bij het freebie menu voor meer info.
Deze achtergronden komen uit mijn artjournal en heb ik wat opgevrolijkt met bloemen. Gebruik ze om te blenden, als achtergrond of geprint in je eigen artjournal.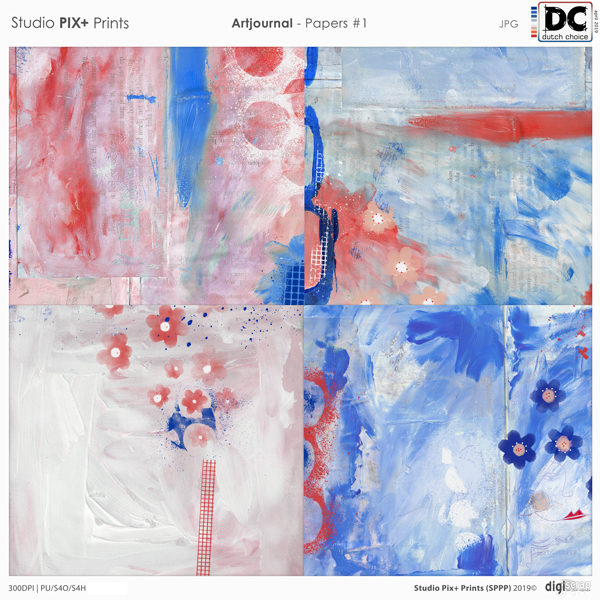 Every 1st Friday of the month we have the Dutch Choice at Digiscrap. Different designers release their own product in the same pre-agreed color scheme. My contribution for this time is 2 products, 1 of which is free! Look at the freebie menu for more info.
These backgrounds are from my artjournal and I cheered up with flowers. Use them for blending, as background or printed in your own artjournal.