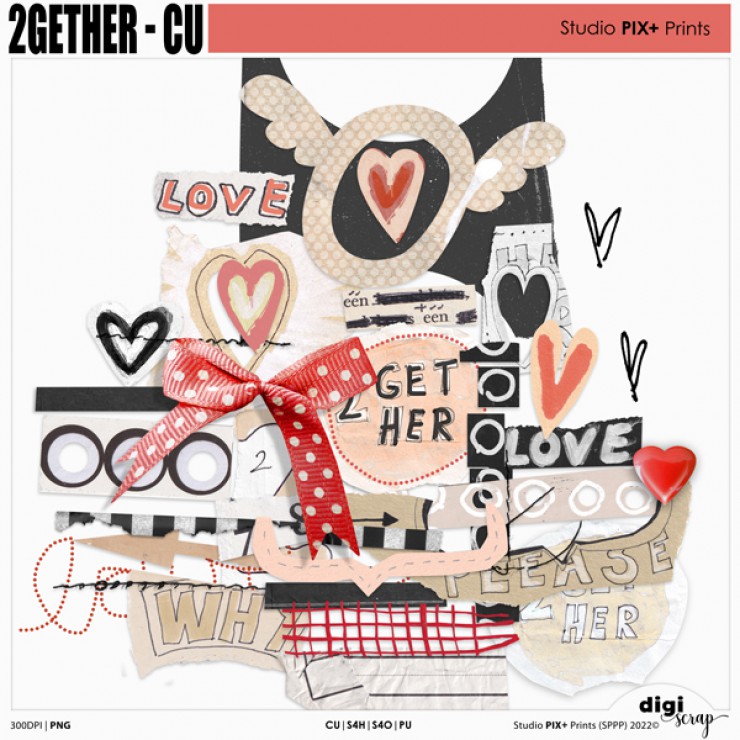 SPPP | 2Gether – CU
Stukjes papier, hartjes en steekjes. Het thema is liefde. Kortom van alles wat!
Dit pakket bevat in totaal 38 digitale elementjes in PNG bestandsformaat. Alle bestanden zijn 300 dpi voor een goede afdrukkwaliteit.
Pieces of paper, hearts and stitches. Theme is love, a bit of everything! This package contains in total 38 digital elements in PNG file format. All files are 300 dpi for good print quality.