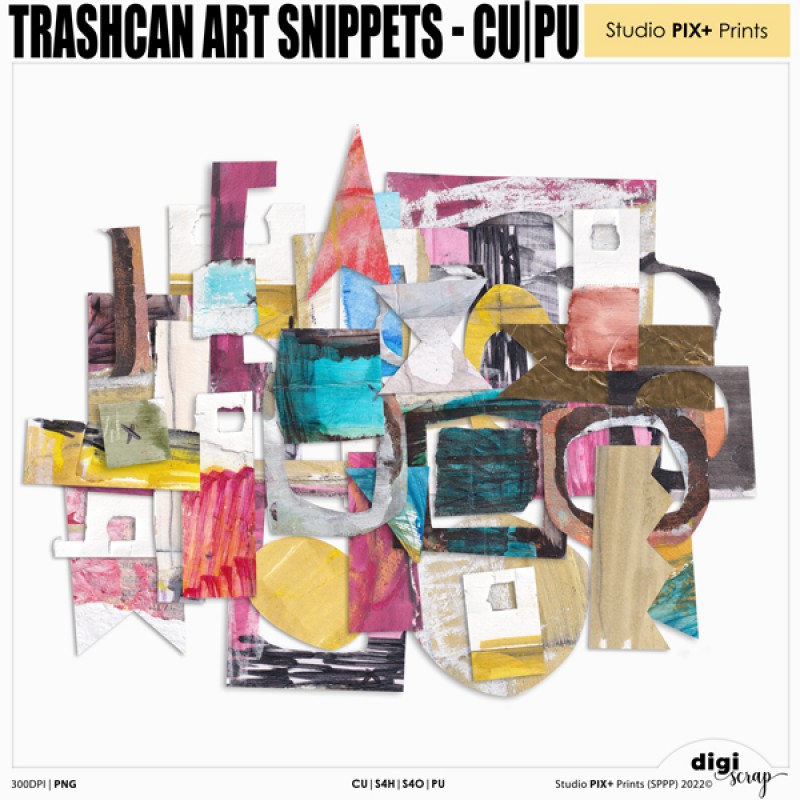 Prullenbak Kunst Snippers – CU|PU
Papier elementjes uit abstracte oefenwerkjes die ik tijdens het opruimen niet meer wenste te bewaren en vervolgens had weggegooid. Bij het bekijken van de kleurige losse snippers in mijn prullenbak besloot ik om ze nog even te redden en ze te vereeuwigen in digitale bestanden, ze zijn het waard 😉 Dit pakket bevat 37 digitale elementen in PNG formaat. Alle bestanden zijn 300 dpi. 
Trashcan Art Snippets – CU|PU
Paper elements from abstract practice work that I no longer wanted to keep while cleaning up and had subsequently thrown away. Looking at the colorful loose scraps in my recycle garbage can I decided to save them for a while and immortalize them in digital files, they are worth it 😉 This package contains 37 digital elements in PNG format. All files are 300 dpi.