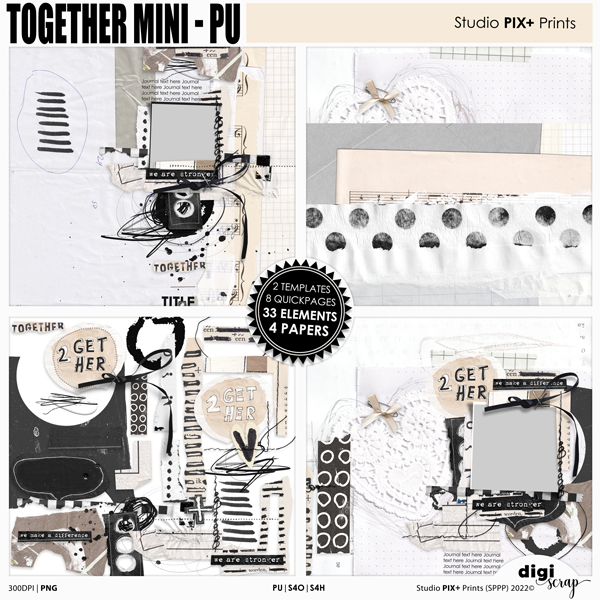 SPPP |Together Minikit – PU
Deze minikit bestaat uit 33 unieke elementjes, 4 papers, 2 templates en 8 quickpages. De templates vormen een perfect uitgangspunt om je scrapbook of artjournal layout mee te beginnen. Dit pakket bevat in totaal 40 digitale elementjes (PNG), 4 papers (12 X 12 inch) in JPG bestandsformaat en 2 templates in PSD, TIF en 8 quickpages in PNG formaat. Alle bestanden zijn 300 dpi voor een goede afdrukkwaliteit.
This mini kit consists of 33 unique elements, 4 papers, 2 templates and 8 quickpages. The templates are a perfect starting point to begin your scrapbook or artjournal layout.This package contains in total 40 digital elements (PNG), 4 papers (12 X 12 inch) in JPG file format and 2 templates in PSD/TIF format and 8 quickpages (PNG). All files are 300 dpi for good print quality.