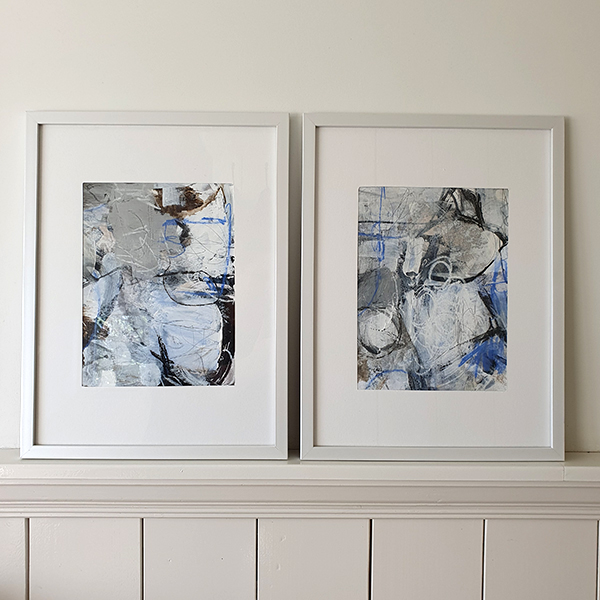 Abstract | Set van 2 –  Blauwe Klei en Kiezels
Dit abstract werk heb ik in 2021 gemaakt, beide afbeeldingen komen uit één en hetzelfde grotere werk waar ik uiteindelijk de mooiste stukken van heb uitgeknipt. Het werk is gemaakt op papier met acrylverf, inkt, potlood en pastelkrijt. Ik heb beide werken ingelijst in een frame van ongeveer 40 x 30 cm met een passepartout van ongeveer A4 formaat. 
*** LET OP *** 
– verzending en verkoop alleen binnen Nederland! 
Abstract | Set of 2 – Blue Clay and Stones
I made these abstract works in 2021. Both images come from one and the same larger work from which I took the most beautiful pieces. The work is made on paper with acrylic paint, ink, pencil and pastel. I have framed both works in a frame of about 40 x 30 cm with an passepartout of A4 format.
*** PLEASE NOTE *** 
– shipping and sale only within the Netherlands!