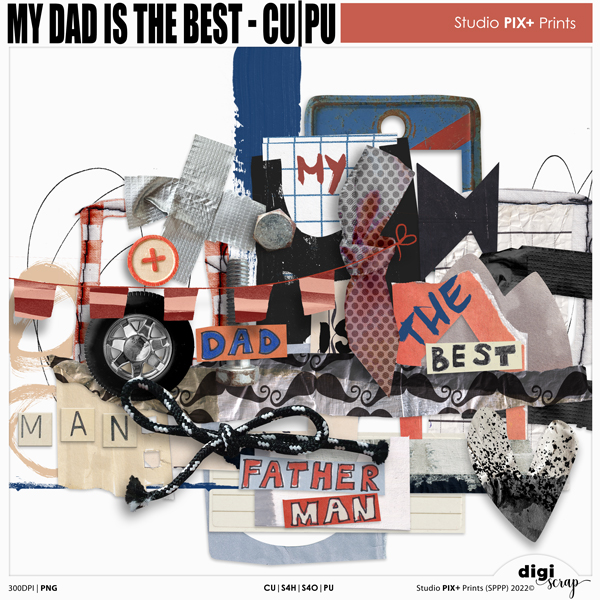 My Dad Is The Best – CU|PU
Het thema van deze elementjes is vader/man. Dit pakket bevat in totaal 41 digitale elementjes in PNG bestandsformaat. Alle bestanden zijn 300 dpi voor een goede afdrukkwaliteit.
The theme of this elements is dad/man. This package contains In total 41 digital elements in PNG file format. All files are 300 dpi for good print quality.