15 Met de hand gestempelde en gescheurde wordarts in het thema liefde en leven. De letters zijn ook los als (PNG) en als penseelset (ABR) bijgevoegd. Als je een losse tekst (over dezelfde tekst) van de woord snipper plaatst, hem iets te verschuift en een ander kleurtje te geeft, ontstaat dit leuke effect. Dit zelfde effect kan ook worden toegepast bij de You and Me woord snippers.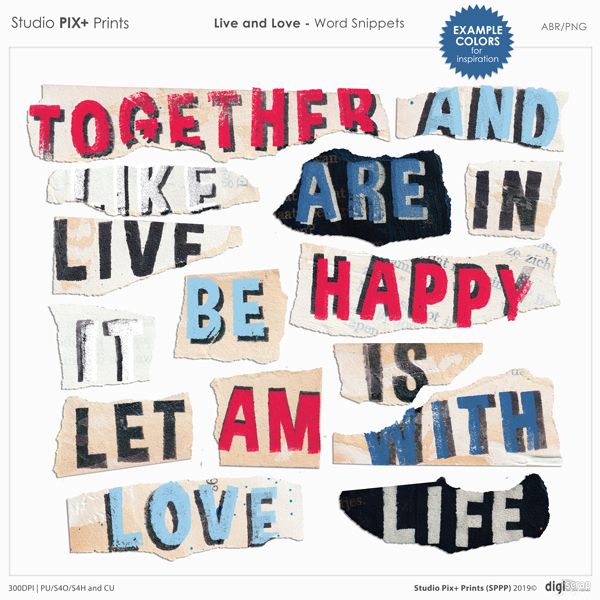 Live and Love Word Snippets
15 Hand-stamped and torn wordarts in the theme of love and life. The letters are also included as (PNG) and as brush set (ABR). If you place a single text (over the same text) of the word snipper, shift it a little and give it a different color, this nice effect is created. This same effect can also be applied to the You and Me Word Snippets.