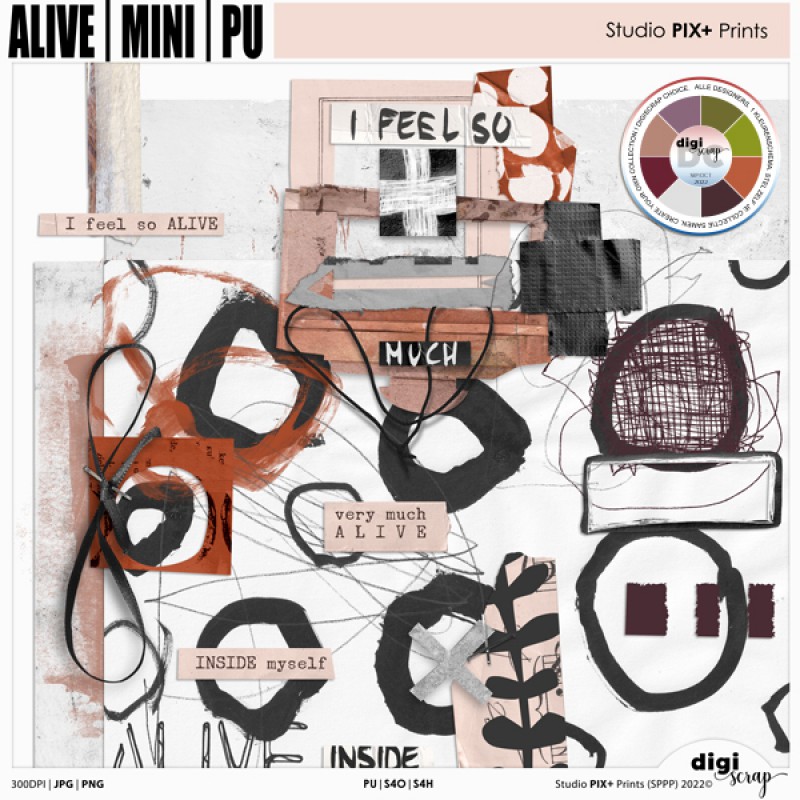 SPPP | Alive Mini – PU
Deze minikit is gemaakt met een deel van de kleuren van de Digiscrap Choice van deze maand  (september/oktober 2022) en is dus een perfecte match met alle DC producten. Dit pakket bevat in totaal 29 digitale elementjes (PNG) en 3 papers (12 x 12 inch) in JPG bestandsformaat. Alle bestanden zijn 300 dpi voor een goede afdrukkwaliteit.
This minikit is made with some of the colors from this month's Digiscrap Choice (September/October 2022), so it is a perfect match with all DC products. This kit contains a total of 29 digital elements (PNG) and 3 papers (12 x 12 inches) in JPG file format. All files are 300 dpi for good print quality.