Met deze printable template haal je echt iets leuks in huis! Decoratieve papieren zeilbootjes aan een touwtje om op te hangen. Naast 3 kant-en-klare printable bootjes (deze zijn alleen voor PU gebruik!), een duidelijk vouwschema in het NL-EN (ook in CU voor small home business) zit er nog een template bij om je eigen patroon papers toe te voegen (PU/CU). De template kun je ook zo afdrukken om handmatig te versieren. Zo maak je deze bootjes nog veel persoonlijker en 100% naar eigen smaak! Ze zijn ook erg leuk om kado te geven of voor jezelf om het huis mee op te vrolijken! Het vouwschema en de kant en klare templates zijn in JPG formaat (A4 en printable formaat), de templates zijn in PSD en TIF formaat alles op 300 DPI. Verkrijgbaar in 2 licentie vormen: PU/CU.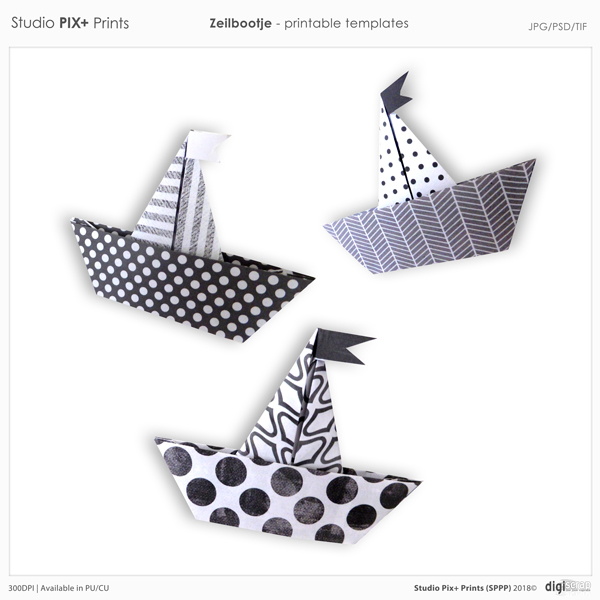 Sailboat hanger printable

With this printable template you get something really nice! Decorative paper sailboats on a string to hang. In addition to 3 ready-to-use printable boats (these are only for PU use!), A clear folding plan in the EN-NL (also in CU for small home business) there is a template to add your own pattern papers ( PU/CU). The template can also be printed in such a way that you can decorate it manually. So you make these boats much more personal and 100% to your own! They are also very nice to give as a present or for yourself to cheer up the (living)room! The folding plan and the ready-made templates are in JPG format (A4 and printable format), the templates in PSD and TIF format are all at 300 DPI. Available in 2 licenses: PU/CU.